Happy Valentine's Day Rainbow T-shirt is the perfect tee to wear on your date night on Valentine's Day. Spice it up with your favorite heels!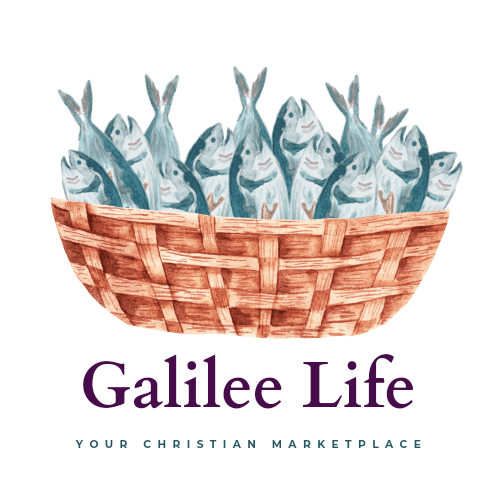 Galilee Life is where the fisher's of men are. Galilee Life is front and center Jesus. Jesus is the leader of this site. How do we make Him more visible? We help bring Matthew 4:19 to life. In an instant we remind people of Jesus's community. His relationship with us. Him living amongst us. When we also see the basket filled, we think of everything Jesus tells us. "I am the bread of life. I am the light. I am the living word."
We also love to think of shopping baskets overflowing with goodies made just for you. GL is an extension of that community that Jesus created in Galilee. A community of vendors, a community of supporters. A community with the one thing in common: Jesus. How awesome would it have been to live in Galilee and be amongst Jesus in the flesh? Here at GL we foster that community online with a warm and welcoming site that is easy to navigate and beautiful to look at.
Inspired By Galilee Devotional Blog
Did you know that you're part of the greatest love story that's ever been written?