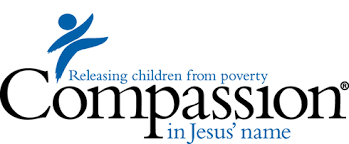 Welcome Family! Thank you for your interest!
Your donation is so important to us and to the children part of Compassion Ministries.
Donating to Compassion Ministries means sharing a little bit of what you have to help feed, maintain and educate these beautiful children. This donation form is created by Galilee Life as an extension of opportunity for what is already burning in our hearts for the under served parts of this world. Our sponsored child's name is Merena and she's from Peru. She's a teenager in need of love, reinforcement and opportunity. We send letters, monthly contributions and become a part of her life.
When you donate, please donate using our Sponsor ID #09515191. You can visit Compassion Ministries site directly at https://www.compassion.com/ . We are so blessed to have to join Compassion Ministries in this effort to help one child at a time. Doing this helps our ministry grow, as well as helping our sponsored child, that we hope will turn into multiple children down the line. Your donating efforts will enable us to aid children that do not have the same opportunities most of us have.
Help us make this an even bigger movement and allow this vision and heart to flourish.
When you take the time to donate with our Sponsor ID #09515191, please fill out the form below or send us an email at [email protected] and let us know who you are so that we can send you a thank you note with a small gift, and give you a huge shout out on our Social Media and email list! 🙂
*Galilee Life does not earn any profit from sponsoring and partnering with this organization. Our hearts to help others, drive us to form part of this incredible effort.*