Galilee Life was founded in early 2018 as a Christian online marketplace for small business owners in the retail, handmade and digital space. Galilee life has stepped out from our founder's dreams into a reality in the form of a safe online community – rich in empowerment, cooperation, and flexibility to strive to become the best, together. 
Passion fuels everything that we do at Galilee Life, just as much as great style. We're inspired by the carefree calm that you feel while browsing for something beautiful; the eager anticipation after checkout; the joy of opening a package just for you; the confidence of putting on a new outfit that makes you feel incredible. Galilee Life is about making life more beautiful so that you can shine inside and out.
Our team comprises of many individuals. Our vendors are part of our team and family and we love each and everyone of them. They bring Galilee Life, to life everyday with their amazing products and willingness to work through the obstacles in life. They are growing with us and we couldn't ask for anything better.
Within Galilee Life's internal organization, we have special individuals that work alongside the founder to help in all aspects of our journey.  At Galilee Life, we are a family. We love people and welcome all into our space, but most importantly our hearts.
My command is this: Love each other as I have loved you. John 15:12
Neivis Paulino is a Christ believer, a wife, mom of two beautiful girls, daughter, sister and friend. Neivis is a Health Care Administration graduate, and an entrepreneur. Founding Galilee Life came with great sacrifice, but she was driven by her love, obedience to God and deep desire to make a positive difference in the lives of many. Despite some troubled times in her own life, she is certain that her relationship with God is where she has found her true strength, deep love for herself, family and others. Trials of all sorts have only intensified her longing for empowering others. Working closely with people in need, she saw the power of personal connection and how something as small as a piece of clothing or handmade item could inspire joy through difficult times.
With Galilee Life, she longs to grow an inspiring unified community of makers, resellers, digital artists and business service owners. Her vision involves serving others with tools that not only lead to a financially free life, but a life of emotional and spiritual wellness and as cliche as it may sound, helping them make their dreams come true. She has the full understanding that money is one of the key drivers in creating a financially free life, but when there's a community and a family to help encourage you along the way, there is a greater certainty in the possibility of making that dream come to life. She also desires deeply to provide hope, help, and stability through Galilee Life's Christ focused vision by demonstrating his love through inspirational articles, quotes, and the sharing of life experiences.
Waikiki Paulino began his professional involvement in real estate within the construction field working with investors, union and non-union construction managers since 1998. He graduated from New York City Technical College with a degree in Structural Engineering and Architectural Studies. He earned his bachelor's degree in Construction Management from Pratt Institute and furthered his education by attending real estate masters courses at New York University in addition to various independent real estate training courses. His executive level of expertise and knowledge will help take Galilee Life to the next level.
Aidayvette Febles wears many hats within our organization. She is our Chief Content Editor, Document Translator, and Ambassador of our Galilee Life Inspirations brand. She graduated with her BA, as an honors Magna Cum Laude Law Student, and an honors Sigma Delta Pi Ch., in Legal Interpretation and Translation. As we expand Galilee Life into the Hispanic community, she will equally serve as an instrument to further GL's development and growth.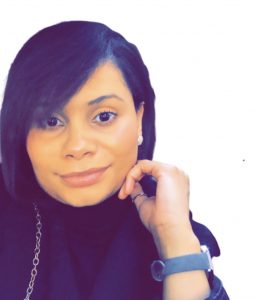 Julissa Febles has over 8 years of volunteering and community building experience. Julissa is a paralegal,  graduated with a B.S. in Criminal Justice. She expresses outward what is inwardly felt, which is her love for people and desire for change.
Julissa, most known by Juli, is one of kind in her approach to incorporate the word of God into our company's culture and social media outlets. Her passion for Christ and her hunger for God's word and direction has made her the perfect person to occupy this position. Juli handles our  Galilee Life Inspirations page on Instagram and Facebook. and helps build our customer base with her designs and intuitive nature to make our online shop shine in efforts to help support Galilee Life's mission. 
Mariana Valencia is first and foremost most, a lover of Jesus. Her current role with Galilee Life is the community manager for our wonderful vendors. She has had previous experience interning at Neighborhood Rescue of America with community management and recruitment. She is studying psychology at Florida International University and is excited to offer the community of GL her love and attentiveness. She loves to pray and write and can be found doing exactly that for GL and in her personal life. She lives her life with Jesus and hand in hand and with him she will help Galilee Life expand the way God wants it to.
"To know you, trust you, love and behold you, Jesus. Every moment of every day."- Mariana Valencia
Vanessa Rosado is our Creative Director. She is the founder of My Royal Closet boutique , which offers a curated selection of affordable brand name women's apparel and accessories. Vanessa has an extensive level of experience in the area of creativity, design, vision, and insightfulness. Vanessa is able to strategically implement processes that enable further advancement in the area of creative arts. Her experience as an entrepreneur and her deep love and compassion for others makes her the perfect match for Galilee Life. 
Sarah Price is our Marketing Director. She is certified in Marketing Essentials and Marketing and Communications. Sarah is also a self driven entrepreneur and the creator behind Pampered Life . Sarah creates all of the product formulation and marketing for her own business. She has been a part of Galilee Life for over two years and her work alongside her drive have been exceptional assets to the growth and stability of GL. Sarah is a DIY expert and with her knowledge of SEO, she implements marketing strategies to enlarge GL's territory and bring it's vision of supporting small business owners in their endeavors to life. 
Vone Kevitz is our Operations Director. Vone is also the creator behind Dare To Be Original Brand. Her love for Jesus shines through in everything that she does. Her experience in brand development and strategy have been essential elements in the growth of Galilee Life. Her sound judgement and expertise have enabled Galilee Life to reach higher levels of success. 
What Represents Galilee Life
Galilee Life strives to be more than a community of like-minded individuals, we strive in becoming the biggest family this world has ever witnessed.

"We love hard on our vendors so they can love hard on their customers."

Come join our family!

"Love is patient, love is kind. It does not envy, it does not boast, it is not proud. It does not dishonor others, it is not self-seeking, it is not easily angered, it keeps no record of wrongs. Love does not delight in evil but rejoices with the truth. It always protects, always trusts, always hopes, always perseveres. Love never fails."

~ 1 Corinthians 13:4-8